About Us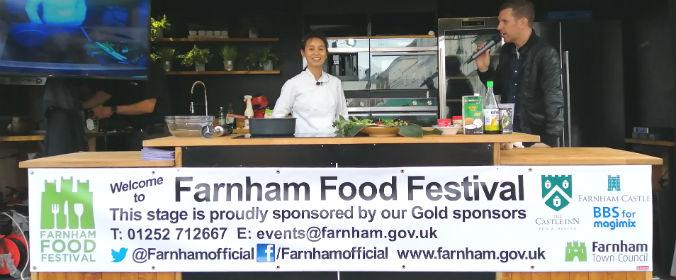 Paya Thai Cooking is an award winning cooking school founded by Jirapan Tarrant in 2006 and based in Farnham, on the Surrey / Hampshire border.
Through Paya Thai Cooking Jirapan shares her love for Thai food, offering informative and friendly cooking classes as well as modern and stylish catering.

Jirapan and her team bring a completely authentic approach to Thai food while being flexible and adaptive to the nature of ingredients and culinary issues in the UK.

Food and Thai culture go hand in hand so Jirapan's cooking classes also give a unique insight into life in Thailand. When people meet in her home town in the South of Thailand, they don't ask "how are you?", but instead ask "have you eaten yet?"!

Awards:
SME News Greater London Awards 2020 - Best Thai Cooking School in the UK
TripAdvisor Travellers Choice' Award 2020 - in the top 10% of attractions worldwide



About Jirapan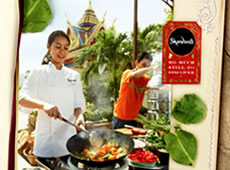 Jirapan moved to the UK from the tropical island of Koh Phangan in Thailand in 2005. She has always had a love for Thai food, cooking regularly since the age of 10 and heavily influenced by her mother (Paya), helping her to run food stalls on the island from a very young age!

Jirapan is passionate about all aspects of Thai food and is involved in many different cooking initiatives in the UK. As well as running her own cooking school, she is a guest teacher at other schools, a consultant chef for leading food brands and appears at food festival demos.

Jirapan appears regularly in the media. She was one of the figureheads of the 'So much still to discover' Sharwoods TV, print and online campaign. Most recently she has been featured in a film production called 'Flavour Without Borders' due for release in 2021.